Content includes text, applications, graphics, archived emails, data, e-services, audio, and video files. The most crucial part of attracting visitors to a website is its content.
Instead of being the last to know about strategy shifts, we identify them early on thorough competitor analysis.
Our web content writing proposes you the content of each page, properly fitting the high-ranked keywords on each page.
Content Optimization for SEO
One of the most important web writing ideas that JD does, is optimizing your content for SEO. If you want people to find your content, you must optimize it so that it appears in search results. Our content marketing finds relevant keywords and incorporates them into your website content. Though internal linking, we improve your rating and allow more people to find your material. We use keywords in your tags, and create descriptive title tags.
Our website content writer makes sure to write the content which is not only optimized for SEO, but readable, engaging, informative, and relevant to your customers' interests.

Integrated Lists and Titles
We organize your page, maintain its flow, and make use of numbered and bulleted lists to increase readability.

Font Size
We assure to use the font and size that are easily readable from any kind of audience and that also look pleasing.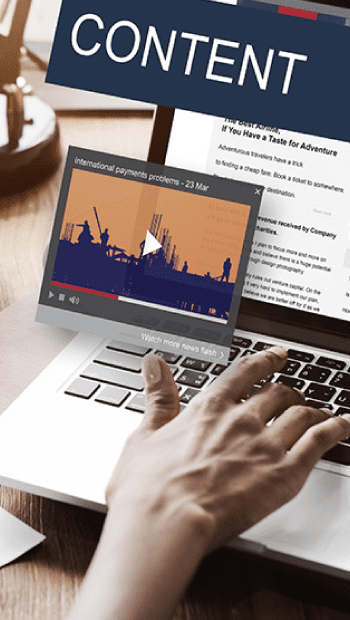 Johnny's Digital Website Content Writing Services Carefully Evaluate How Search Engines View Your Website's Content
Our Content management ensures that search engines understand your web pages rapidly by using internal links and relevant keywords.